Day trading is an investment strategy that focuses on intraday stock price action to return significant short-term profits. When done right, the short-term gains can balloon into considerable wealth. However, day trading is not a get-rich-quick scheme. It requires building a portfolio that can provide you with long-term results but also short-term gains. That's why you need to know the best day trading stocks for 2023 so that you can fill up your watchlist, look for the next "buy rating" and understand what you want when speaking with an investment advisor or while researching.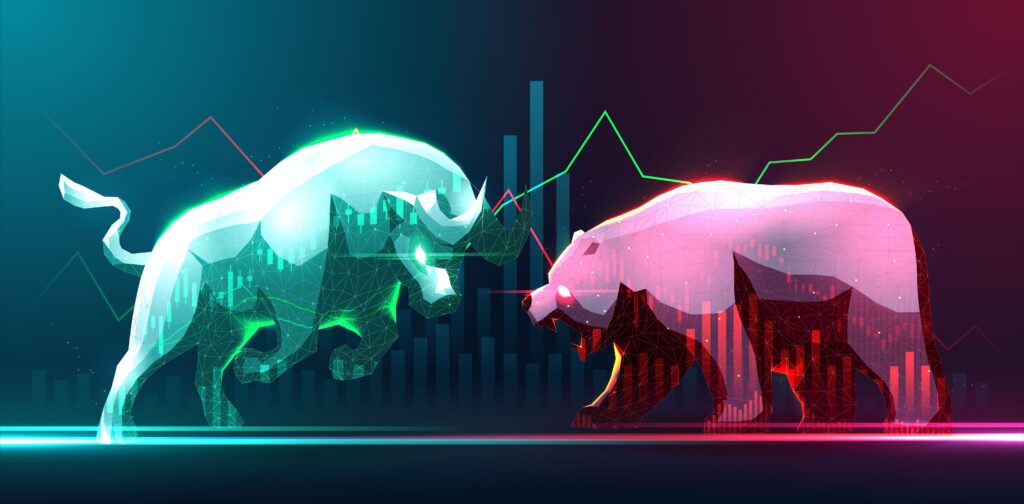 Top Stocks for Day Trading
The best day trading stocks feature significant volatility and substantial trade volume to drive daily price actions. Here are some of the top stocks day traders may want to add to their portfolio:
Tesla Inc. (NASDAQ: TSLA): Despite a recent drop in average daily trade volume, Tesla remains an outstanding day trading stock. The company's stock is still in high demand, and the perpetual media coverage of the company and its activities makes it one of the best stocks to day trade.
Carvana (NYSE: CVNA): Carvana is an e-commerce platform for buying and selling used cars. The company's revenue comes from used vehicle sales, wholesale vehicle sales, and other sales and revenues.
Meta Platforms (NASDAQ: META): Meta is the world's largest online social network, with 2.5 billion monthly active users. Advertising revenue represents more than 90% of the firm's total revenue.
Peloton Interactive (NASDAQ: PTON): Peloton operates an interactive fitness platform. It generates the majority of its revenue from the sale of Connected Fitness Products.
Halliburton (NYSE: HAL): Halliburton is one of the three largest oilfield service firms in the world, offering superior expertise in a number of business lines, including completion fluids, wireline services, cementing, and many others.
SPDR Select Sector Fund (XLF): The Sector SPDR Fund handles financial firms, investing in large operations like Berkshire Hathaway and Wells Fargo, offering diversity and exposure to large-cap stocks.
Invesco QQQ (NASDAQ: QQQ): QQQ is an exchange-traded fund (ETF) that aims to deliver exposure for investors to companies that are at the forefront of transformative, long-term themes such as Augmented Reality, Cloud Computing, Big Data, Mobile Payments, Streaming Services, Electric Vehicles, and more.
Marathon Digital Holdings (NASDAQ: MARA): Marathon Digital Holdings focuses on mining digital assets. It owns cryptocurrency mining machines and a data center to mine digital assets.
Block Inc (NYSE: SQ): Founded in 2009, Block provides payment-acquiring services to merchants, along with related services. The company also launched Cash App, a person-to-person payment network.
Airbnb (ABNB): Founded in 2008, Airbnb has positioned itself as the top solution for short- and long-stay rentals, providing consumers with a method to rent their homes to the public.
Conagra Brands (CAG): Conagra Brands and its subsidiaries are a consumer packaged goods food company in North America, operating in the Grocery & Snacks, Refrigerated & Frozen, and International and Foodservice segments.
Nike (NKE): Nike and its subsidiaries design, develop, market, and sell men's, women's, and kids' athletic footwear, apparel, equipment, and accessories worldwide.
Considerations for Choosing the Best Stocks to Day Trade
When deciding on which stocks to trade, you should look for a stock pick that suits you by following these key points:
Compare them to your current portfolio
Determine if they fit into your budget
Monitor the performance of each asset
Review current news items on each asset
Determine if your portfolio can maintain its diversity
Exit positions that aren't helping your financial situation
Review your performance and look for trends in your trading
Diversify your revenue streams so that you're not solely relying on day trading
Review current events and trends surrounding the asset
Conclusion
Day trading can be advantageous when approached the right way. However, it involves high risk and requires a significant amount of time and dedication. It is important to thoroughly research and understand the market before starting to day trade. Consulting with a financial advisor and practicing with virtual trading accounts can also be helpful in making an informed decision. Always remember to manage risk effectively and make informed decisions based on thorough research.
Publication date: July 11, 2023